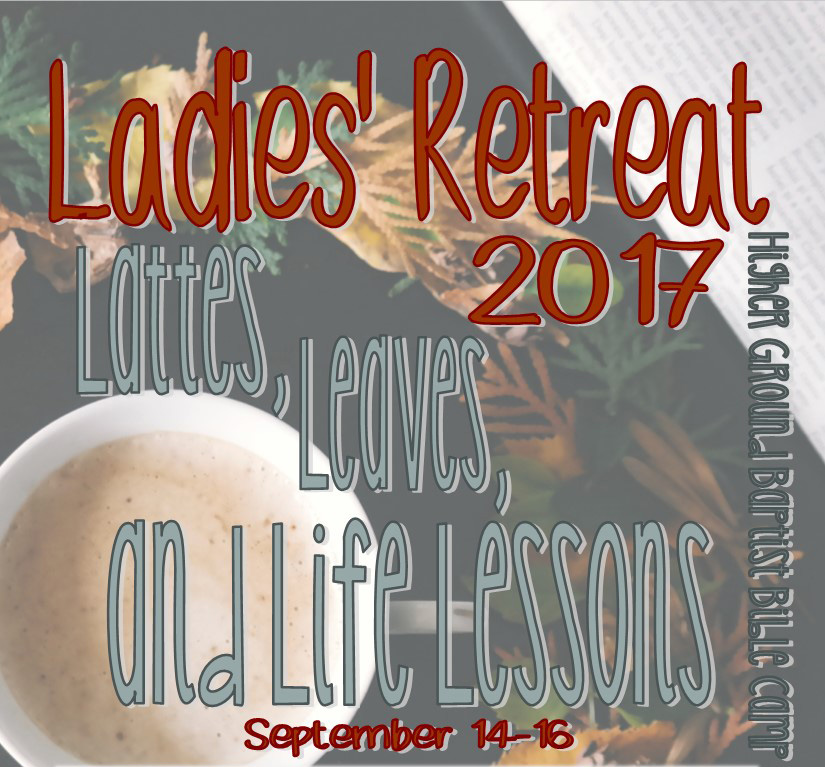 Event details
Thursday | 14th September, 2017 to Saturday | 16th September, 2017
05:00 PM - 11:00 AM
Higher Ground Baptist Bible Camp
September 14-16
The Fall Ladies' Retreat has been scheduled at Higher Ground Baptist Bible Camp, and the ladies are looking forward to seeing YOU there!
The Ladies' Retreat will be September 14-16.  You will need to bring your own bedding (a sleeping bag works great), toiletries, your Bible, a note book and some hiking boots (or mud boots) if you want to get out and enjoy the great outdoors for a break.  Many of the ladies bring snacks to share during the day as well. Be watching for more updates.
You can register online or call Rebekah at (907) 521-0316.