Ready-to-use schedules are in the foyer of the church. Click on the links below to open a printable PDF file. These schedules have been formatted for a tri-fold brochure.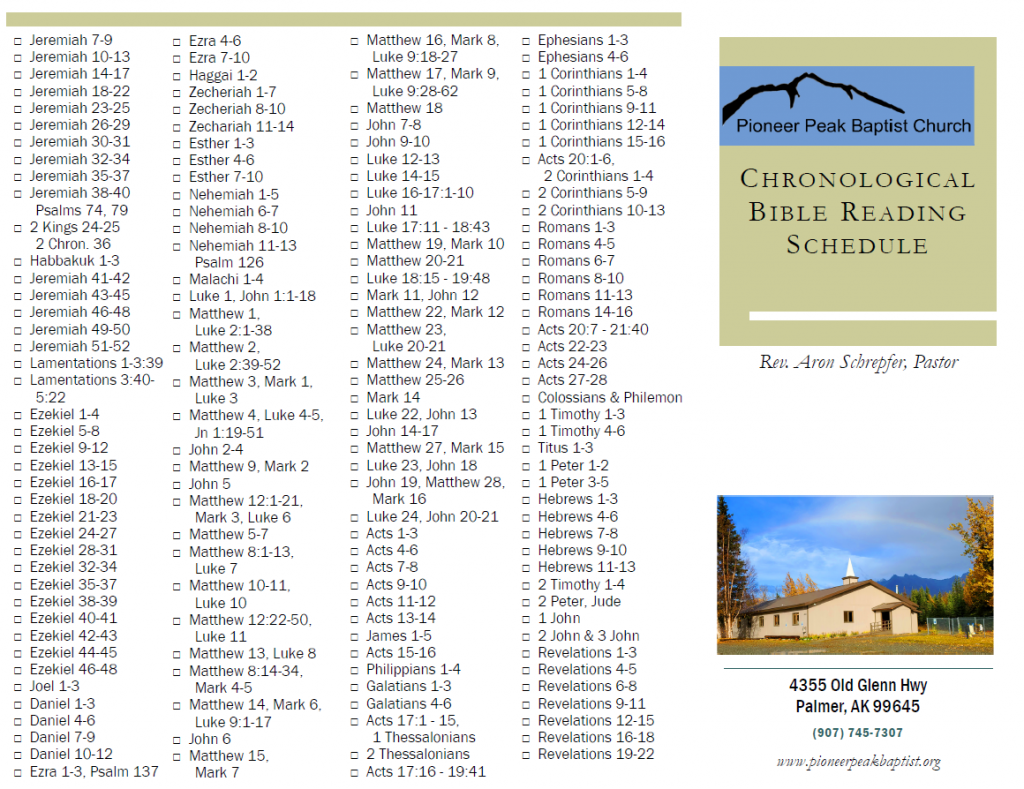 This Chronological Bible Reading Schedule is 365 daily readings from the Bible in chronological order. Reading this schedule once daily will bring you through the whole Bible in a year.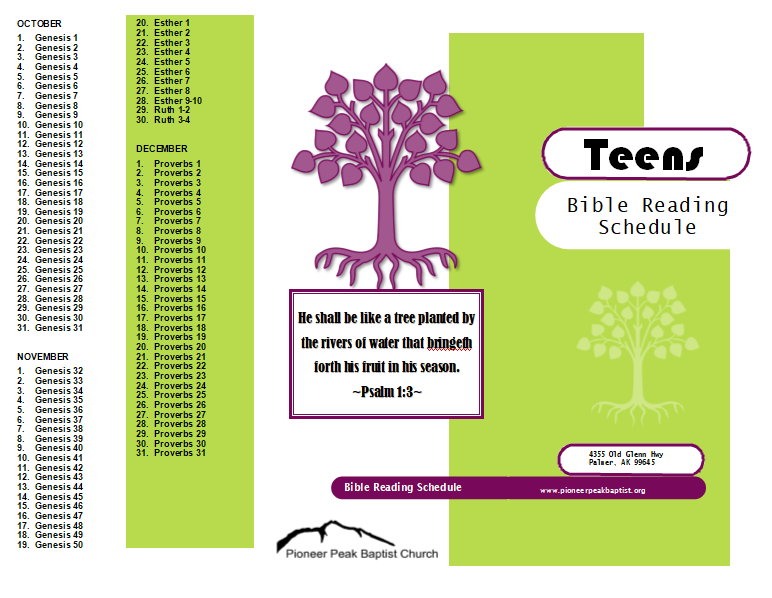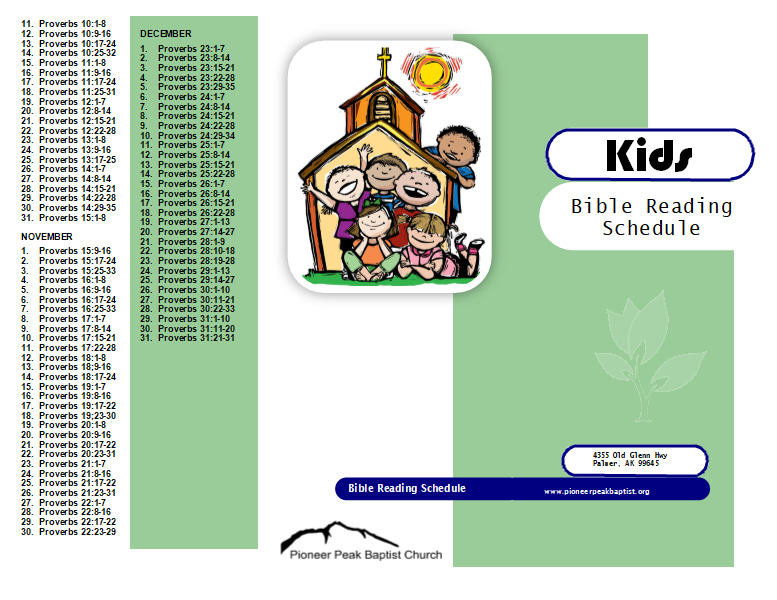 Check out Faith Baptist Bible College's and Aletheia Baptist Ministries' Bible Reading Schedules, too.